A semi-automatic car is a combination of a manual and automatic gearbox. It also has no clutch pedal, as is the case with the automatic. Because of this, it's really easy to drive a semi-auto and you can also choose how to control the gears since there's a selection of both manual and automatic options.
How does a semi-auto car work?
This type of semi-auto car uses sensors and actuators to switch gears and utilizes kinetic energy to turn the wheels. Matsumoto Naoki from Car from Japan explains how it works in detail:
A semi-automatic gearbox that makes use of a set of actuators and a hydraulic motor in the places of a gear lever and clutch pedal, respectively. There is also a control unit that is in the charge of various actions including engine torque, the speed of the car, accelerator pedal position, and some others.
Are semi-automatic cars good?
Semi-automatics can be a bit more expensive than your regular manual car, however, it has a lot of benefits, such as ease of use, as you don't need to switch gears manually unless you want it, as some of the semi-auto cars have steering wheel paddles.
Additionally, the manual option allows you to have more control in poor weather situations, such as heavy rain or snow.
What's the difference between semi-auto and full-auto car?
A fully automatic car doesn't have the option to select gears manually as opposed to semi-auto. Meanwhile, with a semi-automatic, you can select gears just like with a manual, but with a difference of clutch pedal which is switched on electronically. Also, a semi-auto is typically more fuel-efficient than an automatic car.
Can you drive a semi-auto car on an automatic license?
According to DVLA, you can drive a semi-auto car on an automatic license, as long as it has no clutch pedal.
Which cars are semi-automatic?
Almost all the manufacturers have produced semi-automatic transmission cars, so you'll find popular versions in semi-auto.
Hatchbacks
Ford Fiesta
Peugeot 208
Vauxhall Astra
Hyundai i10
Suzuki Ignis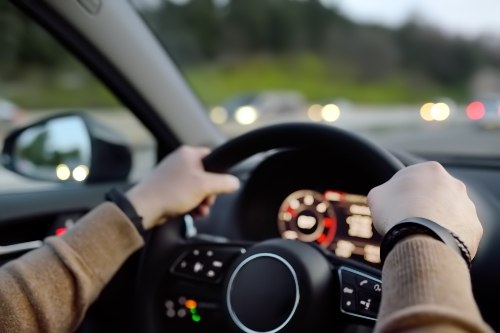 4×4's
Hyundai Tucson
Ford Kuga
Volvo XC60
BMW X3
Mitsubishi Outlander
Estates
Peugeot 2008 SUV
BMW X1
Peugeot 3008 SUV
Audi A6
SEAT Leon Sport Tourer
Saloons
VW Passat
Mercedes Benz E-Class
Volvo S90
BMW 3-Series
Alfa Romeo Giulia
As you can see there's no shortage of cars in the semi-auto category. Hatchbacks and estates are popular, especially if you're looking at used cars.
Should I buy a semi-auto car?
Semi-auto cars are for you if you find operating a manual is too much hassle. With part of the process automated, you can focus on enjoying driving rather than stressing about stalling. They can be pricier and be more expensive to repair electronic components. So before purchasing a semi-auto, weigh all the pros & cons and see whether it's worth it for you.
Good luck with your car search!