Stoneacre Motor Group Academy has been awarded Outstanding in all categories in its first full Ofsted inspection.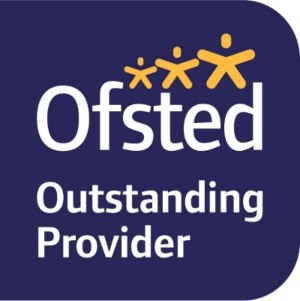 Following a successful monitoring visit in 2018, we are delighted to announce this latest development within a vital part of the company. Having started this journey in 2017 to develop young talent through the Stoneacre Academy, we couldn't be happier to be given Grade 1 Outstanding status in our maiden inspection and has drawn commendation from a top MP.
Categories and Results
Overall effectiveness – Outstanding
The quality of education – Outstanding
Behaviour and attitudes – Outstanding
Personal development – Outstanding
Leadership and management – Outstanding
Apprenticeships – Outstanding
Claire Perkins, who manages the Stoneacre Motor Group Academy, said: "I cannot express enough how proud I am of my team. I am also very proud and want to say a big thank you to our amazing apprentices and employers who all contributed to this result, and it has been everyone's hard work that Ofsted recognised.
"Stoneacre Academy is about changing lives and developing our apprentices for a career for life. We have developed apprentices in all divisions of the motor group. There wasn't a nicer feeling than when Ofsted rang our apprentices and then rang their managers, who explained that they were previously an Academy apprentice who now had their own apprentices to manage."

Inspectors from Ofsted noted that apprentices successfully developed a highly professional approach to their work that enables them to represent the company very well. The 67 active apprentices we able to explain how much they enjoyed working for Stoneacre whilst wearing their uniform with pride, and completely encapsulated the values of the organisation in their professional behaviour.
Likewise, the Ofsted report acknowledged how the apprentices valued their apprenticeship highly. They were able to advance further thanks to the high level of support and care from staff, which enabled them to maintain a high level of motivation and participate actively in their learning and work. From the support they received, the apprentices developed excellent communication, team-working and customer service skills.
Stoneacre Motor Group's Managing Director, Shaun, Foweather, also commented on the success:
I am exceptionally proud of what the Academy and Claire Perkins has achieved. The Academy strive to be industry-leading, even through difficult times such as the pandemic, the staff has redeveloped and built the Academy to ensure our apprentices still received fantastic training.
We know that today's apprentices are our future managers. We want to do what's right for them, but also develop exactly what our business needs. We're investing in our future as much as theirs. Our apprentices change our business from a different perspective. The younger generation has the skills we need as they understand current day demands, for example, social and digital media. Our apprentices are bright, vibrant, and best placed to shape the future of our business.
Tutors at the Stoneacre Motor Group Academy have the resources to provide light-vehicle technician apprentices with valuable specialist training, to develop their skills in electric and hybrid vehicle servicing and maintenance. This further equips apprentices for work in the fast-changing automotive industry. Additionally, apprentices benefit from their Academy leaders' investment in specialist machinery and vehicles to help them develop the knowledge and skills that they need to be successful in their roles and futures.
At the Academy, our staff ensure they have close regard for the voices of all of the apprentices and employers; reviewing the quality of training, welfare and monitoring the impact of the learner experience. Acknowledging the different journey's each apprentice will go through ensures they have all the knowledge, skills and behaviours to be model employees in the future by giving them skills over and above the curriculum.
Further Recognition:
As if it wasn't rewarding enough from the succession from Ofsted, the team's efforts have also been recognised by Alex Burghart MP, Minister for Skills. Addressing a letter to the Stoneacre Academy, Mr Burghart wrote:
"I wanted to write to congratulate you and your team on your recent outstanding Ofsted inspection. It not only provides recognition for your work and commitment to improving outcomes for learners but will also act as a powerful example to other further education providers.

"I firmly believe that excellence in further education is vital to help young people and adults achieve their potential. It strengthens local communities and supports employers to achieve growth, by improving workforce skills and the job prospects of the people you train. It is through your organisation and others like you that Britain can equip people with the skills they need to succeed in life."
---
The whole of Stoneacre is extremely proud of the staff and apprentices at Stoneacre Motor Group Academy for everything they have achieved over this past year, and to be recognised in this way is a great achievement to every single one of them.
Looking forward, Stoneacre Motor Group Academy's plans to continue growing and supporting many more apprentices to develop their chosen careers.
At heart, the Academy encompasses Stoneacre's core philosophy – "Learning that inspires and empowers a Career for life".
To read more about this report, please click the link here!